Retirement to Ironman in 18 months with Age-Group Triathlete Kelly Estes
Triathlon is an intoxicating sport that gets under your skin. Once you've experienced the thrill of crossing that finish line, it's hard not to set your sights on the next challenge.
Whether you're just starting your multisport journey or have several tris under your belt, structuring your training and fueling is the quickest way to perform at your best. Proper periodisation, strong coaching, and dialled nutrition will have you rocketing towards new PRs before you know it.
To showcase how a strategic plan can transform your triathlon, we spoke with age grouper Kelly Estes.
After a long corporate career, Kelly retired and dove into triathlon as his new passion project.
Over the past 18 months, he has gone from newbie to Kona-bound thanks to smart programming.
Let's break down Kelly's approach:
Solid Coaching Foundation
Kelly uses TriDot's AI platform to generate custom daily workouts and race predictions. This takes the guesswork out and helps avoid injury with proper load management.

Monthly assessments track progress so his training adapts as fitness improves. Kelly finds this inspiring as it shows his continual gains.

Uploading DNA helps the algorithm tailor to his individual recovery needs – brilliant!
Fueling for the Distance
Completing an Ironman was Kelly's big goal so nutrition became crucial. He invested in the Triathlon Nutrition Academy program to level up his fueling game.

Following the 9 month syllabus, Kelly implemented strategies across:

Recovery nutrition post-workouts

Pre-training meals to optimise sessions

Carb intake during long rides and bricks to avoid bonks

Overall periodised daily diet to match his training load

Thanks to gut training his ability to tolerate nutrition is light years ahead. This gives confidence for race day.
Consistency Is King
As Kelly is retired, he has solid training availability. No forced modifications mean he can actually follow the prescribed program.

Staying healthy with no sickness or injury has let him put together consistent blocks in his build to Ironman.

Come October, he'll toe the line fit, fired up, and ready to thrive on race day.
Kelly's experience demonstrates that success in triathlon requires dedication across training, recovery, and nutrition. When all three elements align, you create an upward spiral that launches your performance skyward.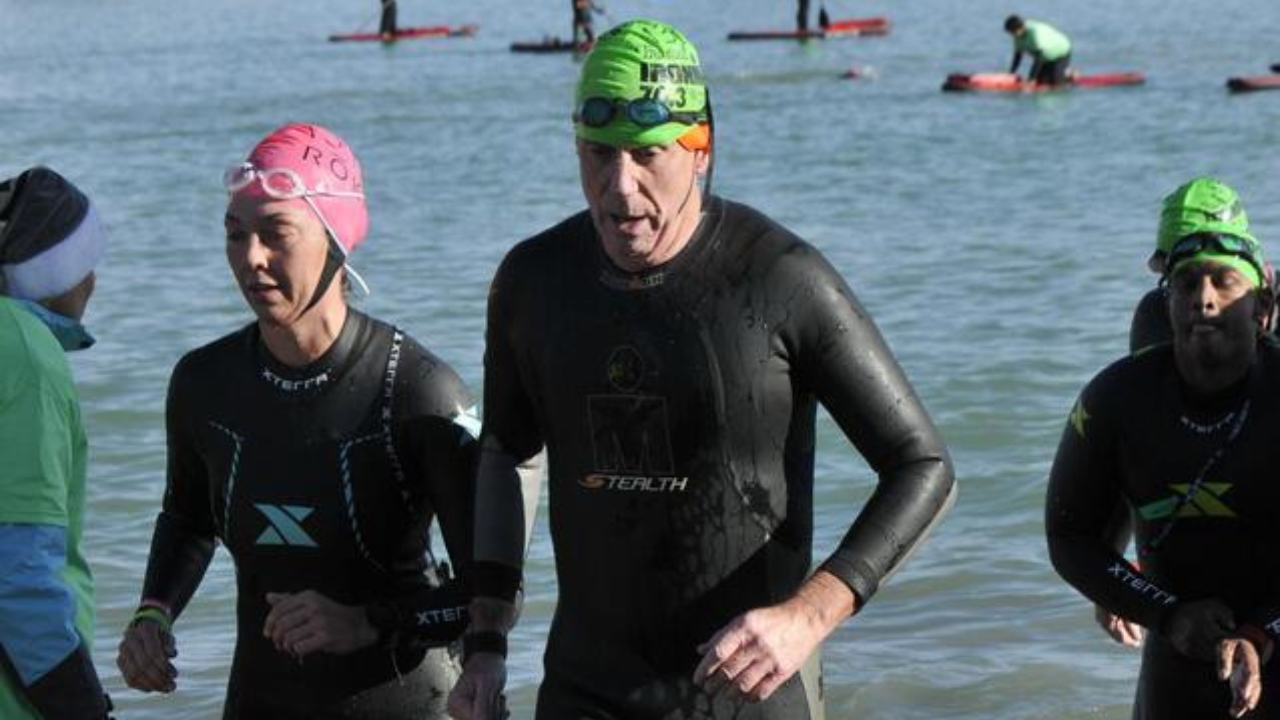 Rather than winging it alone, invest in the support you need to execute a structured plan. Coaching, education, and proper periodisation are cornerstones on your journey to smash new triathlon goals.
Stay focused and committed to the process. Be patient through setbacks. The payoff will come when you're flying high crossing the finish chute. Your hard work will have paid off.
If you are interested in learning more about the Triathlon Nutrition Academy Program and what it can do for you, head HERE to learn more.